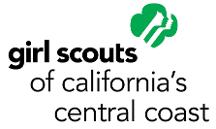 P.O. Box 19012, Newbury Park, CA 91319-9012

Email: SequoiaDayCamp@gmail.com
This email address is only checked during the months of March - July.
Yard Sale Form here


Sequoia Day Camp
June 13 - 17, 2016
9:00a - 3:30p
Registration Dates:
Priority Registration: April 11-16
Newbury Park Troop registration: April 17-24 Open only to girls registered in Rancho Sierra Vista Troops. Daisy/Brownie will open at 8:00pm, Juniors at 9:00pm and Older Girls at 10:00pm.
General Registration April 25- Full.
EMAILS
Getting our e-mails? Check your SPAM folder. Be sure to trust SequoiaDayCamp@gmail.com so you get our updates.
WHAT IS SEQUOIA DAY CAMP
Sequoia Day Camp is open to girls who are entering 1st - 12th grades. Camp is 100% volunteer run, all fees go directly back to the girls. We only operate one week in the summer so register early and don't miss the fun. Our camp is outdoors for the week. We want girls to have fun, meet new friends and try new things.
Sequoia Day Camp is only:
$120 for the week for girls entering 1 - 6th grades
$50 for the week for girls entering 7 - 12th grade (PAs)
*Camp T-shirt
*Camp Participation Patch
*Snacks
*Supplies
Don't miss the fun of Sequoia Day Camp!!
REGISTRATION DATES
Information coming soon.

HEALTH HISTORY
This year the Health History Form will be completed online with your registration. It is important you have your immunization record ON HAND for registration.

PAYMENT
Sequoia Day Camp will only accept CREDIT CARDS for REGISTRATION. We will accept Visa, MC, Amex.
Paypal will be accepted for ONLY badge and patch orders.
Nominate an OUTSTANDING Adult Volunteer Today!
Sequoia Day Camp is volunteer run. Our board is made up 100% of volunteers too. Most of our fabulous station leaders are parents and community members who take time to organize and plan fantastic stations for our girls. Please take a moment to tell us about an outstanding adult volunteer you would like to see recognized by Girl Scouts. Girls and adults can both nominate. Thank you for taking the time to do this. You can
nominate
HERE.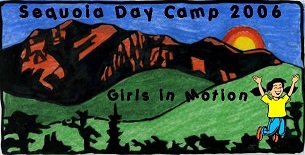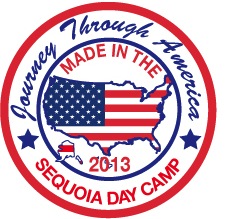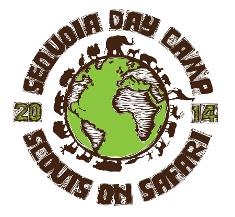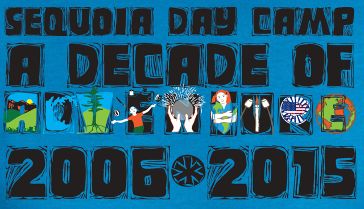 Registration is closed
Like us on Facebook for updates. Click LIKE below.

Thank You to our Sequoia Day Camp Sponsors - Looking for 2016 sponsors